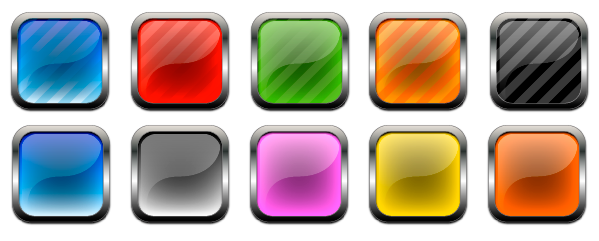 Blank Glass Buttons You can Customize !
Now if you were in need of customizable glass metallic buttons , then this is your lucky day !
These buttons are simply

HIGH GLOSS

as you can clearly assess simply by looking at them . Now I have no idea who the creator is as I have had them in my collection a few months now and simply never bookmarked the site because I apparently must have been in a hurry to finish whatever I was working on at the time , however these are simply superb .
The best part is :
They're Blank -which means : you can customize them in any which way you can imagine !
so : Go for yours !
They come in the PNG format you see above as well as : .ai , .eps , & .svg !

so , yes - you will have hours of fun customizing these to suit your various needs / projects .
You can get them by simply clicking the button below:


Enjoy your new Glass Metallic Buttons & stay tuned - more is coming your way :) Catch ya in cyberspace ~